Men's Nonviolence Classes Information: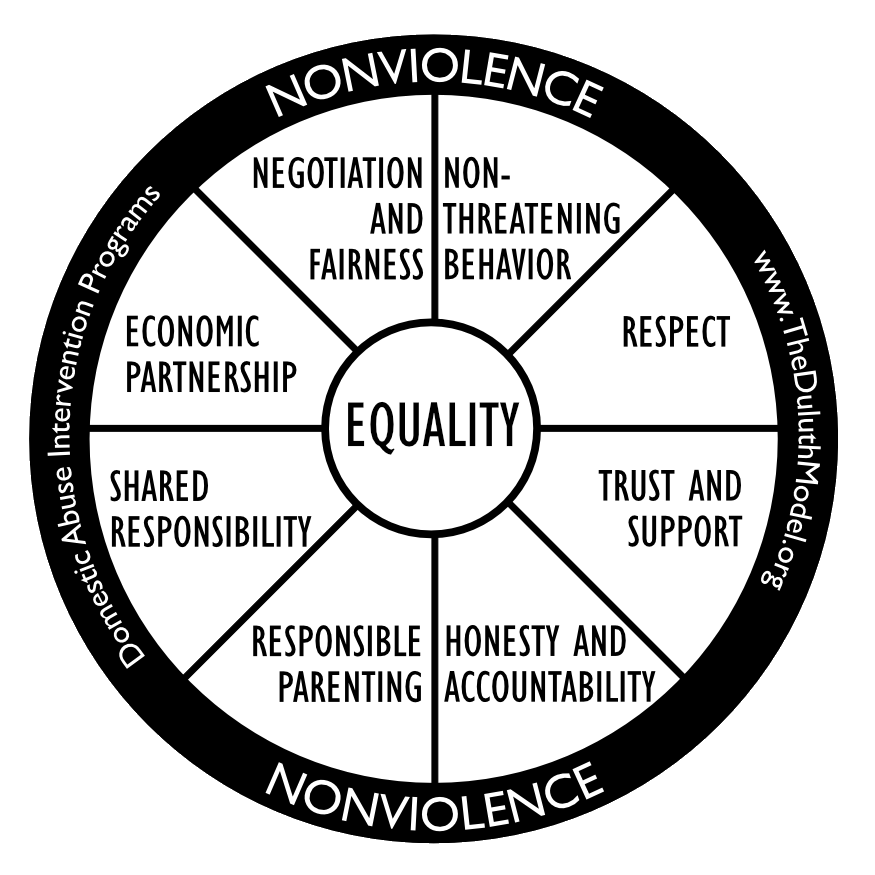 Due to the current circumstances surrounding COVID-19, all of our Men's Nonviolence classes are taking place in a live interactive online format. 
We offer multiple days and times to attend group although placement will be based upon availability within the groups. Payment, attendance, and requirements for completion will be addressed directly during individual orientations.
Groups consist of up to 10 participants plus 2 facilitators.
The program is 27 weeks. Participants attend one group/class per week.
Completion typically occurs when the participant has successfully attended all 27 groups/classes and has paid for their program fees in full.
Men's Nonviolence Class Enrollment Process for St. Louis, Carlton, Douglas, and Lake County in MN:
Step 1) Complete the online enrollment paperwork through the links below.
A. CONTRACT FOR PARTICIPATION
B. ANONYMOUS TWO QUESTION SURVEY
Step 2) After submitting enrollment paperwork, you will receive an email from our Men's Group program coordinator, Pat Goodman (pgoodman@theduluthmodel.org). This email will contain information in regards to the orientation process. We have a limited amount of space in groups so you may end up on a waiting list per your availability for group openings.
Step 3) Once your online orientation has been completed you will either be assigned a group or put on a waiting list for the group of your choice per your availability and the group's availability. If you are placed into a group, this is when you will receive your link to attend the program.
Step 4) Upon having received your group link after completing orientation, DAIP will consider you enrolled in the Men's Non-Violence Program. 
Men's Nonviolence Class Enrollment Process for All Additional Counties and Out of State Participants:
Due to the high demand to serve our local community we have to limit the amount of out of county and state participants we can enroll at one time. Please note, out of community spots are filled quickly. Enrollment is placed upon a first come first serve basis.
Please see steps 1-4 listed above to register for the program.
Class Schedule:
Tuesdays: 10:00-11:30am, 5:30 – 7:00pm, and 6:00 – 7:30pm
Wednesdays: 10:00-11:30am, Noon – 1:30pm, 6:00-7:30pm, and 5:30-7:00pm
Thursdays: 5:30-7:00pm
For questions, please contact Pat Goodman, Men's Program Coordinator, at 218-722-2781 ext. 106 or pgoodman@theduluthmodel.org